Welcome to Berlin, the vibrant capital city of Germany that offers a perfect blend of culture, history, and sports. For tennis enthusiasts seeking an unforgettable vacation experience, Berlin boasts a remarkable selection of hotels with tennis court facilities. Whether you are a seasoned player or simply looking to enjoy a friendly match during your stay, these hotels provide the ideal setting for both leisure and sport.
Immerse yourself in luxury and indulge in some exhilarating games at these outstanding accommodations that offer tennis courts on-site. With state-of-the-art facilities and well-maintained courts, you can expect nothing but excellence during your matches. Not only do these hotels provide top-notch amenities for guests to enjoy, but they also showcase stunning views of this captivating city. Soak up the vibrant atmosphere as you challenge your fellow travelers to a lively game or unwind after an adventurous day exploring Berlin's historical landmarks.
Get ready to take your tennis skills to new heights while experiencing all that Berlin has to offer. Embark on an incredible journey filled with excitement, relaxation, and breathtaking surroundings at one of these exceptional hotels with tennis court options.
Best Berlin Hotels with Tennis
Merry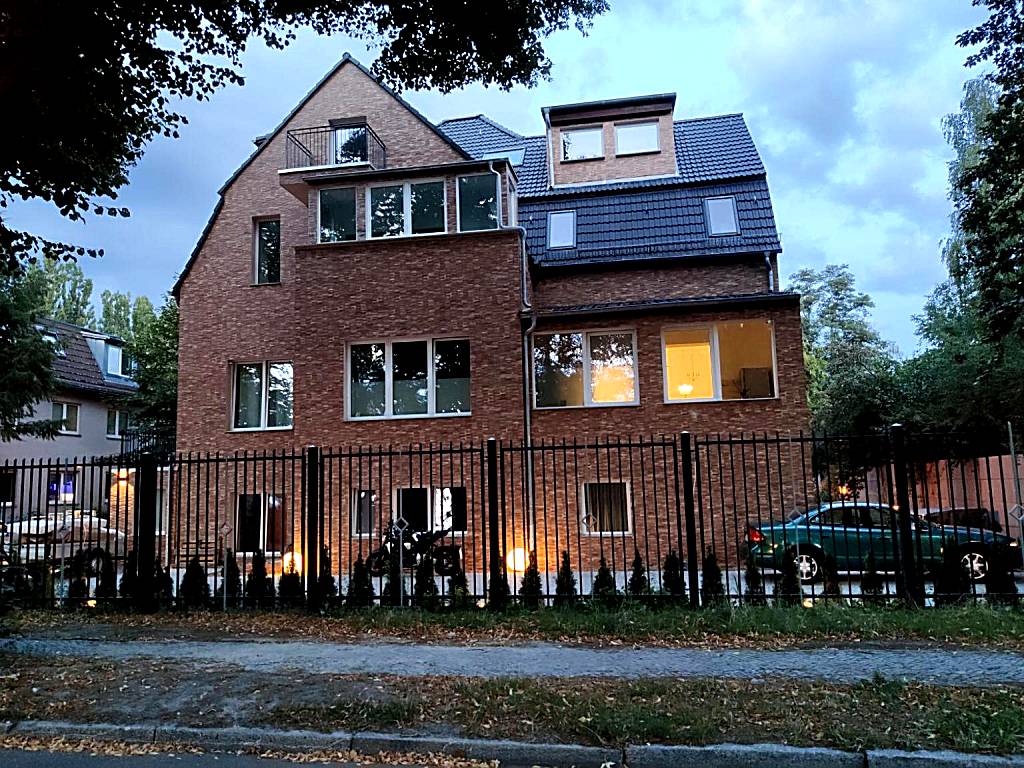 Located in the Tempelhof-Schöneberg district of Berlin, Merry is an apartment-style hotel that offers guests a comfortable and convenient stay. The property features a beautiful garden and provides free WiFi throughout. Each unit at Merry comes with a terrace, fully equipped kitchen including a dishwasher, a seating area, flat-screen TV, washing machine, and private bathroom with shower. Guests can also enjoy the picnic area available on-site. Popular attractions such as Topography of Terror and Checkpoint Charlie are just 11 km away from the hotel. For those looking to explore further, Potsdamer Platz and Berliner Philharmonie are both located 12 km from Merry.
– Apartment-style accommodation
– Fully equipped kitchen with essential appliances
– Free WiFi throughout the property
– Beautiful garden area
– Access to tennis court for guests' enjoyment
Pension Absolut Berlin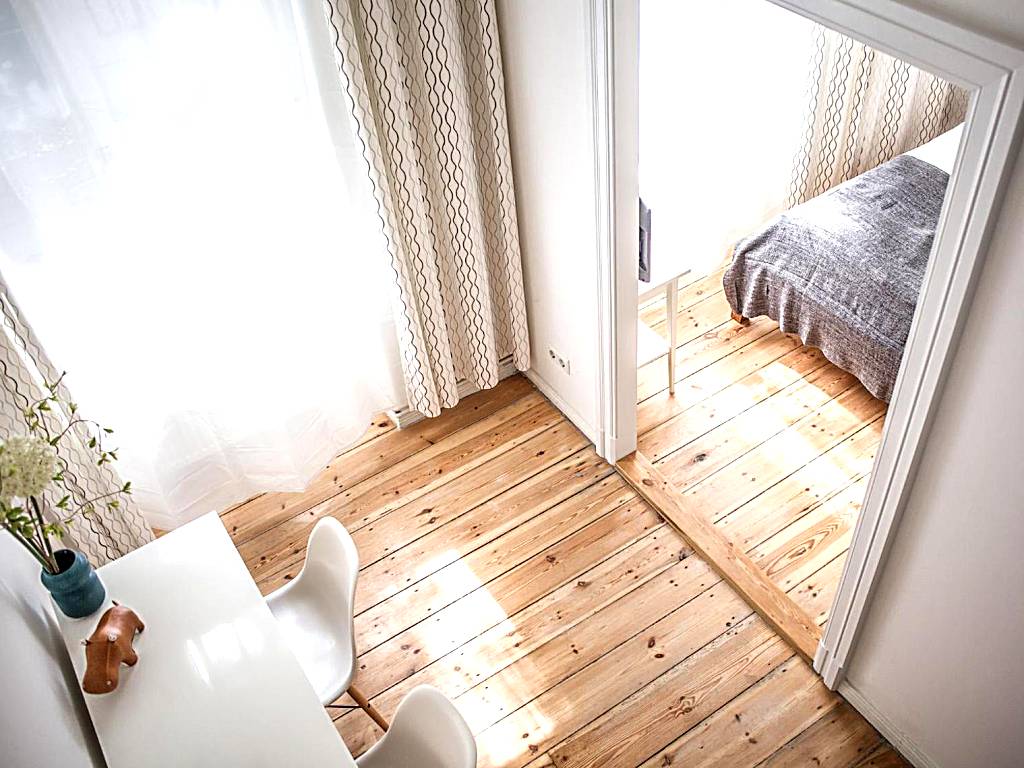 Pension Absolut Berlin is a charming guest house located in the vibrant Prenzlauer Berg district of Berlin. Housed in a 19th-century residential building, this boutique-style accommodation offers cosy rooms and is conveniently connected to public transportation. Just a 5-minute walk from the Schönhauser Allee station, guests can easily explore the many nearby bars, cafés, and restaurants. The guest house also provides shared kitchenette facilities for guests to use. Additionally, Pension Absolut Berlin offers free WiFi, complimentary tea, and a tourist map for guests to make the most of their stay. The central location makes it an ideal base for exploring the cultural highlights of both Berlin and the Prenzlauer Berg district.
– Super central location
– Cosy rooms
– Accessible via public transportation
– Shared kitchenette facilities
– Free WiFi and complimentary tea
Karlito Apartmenthaus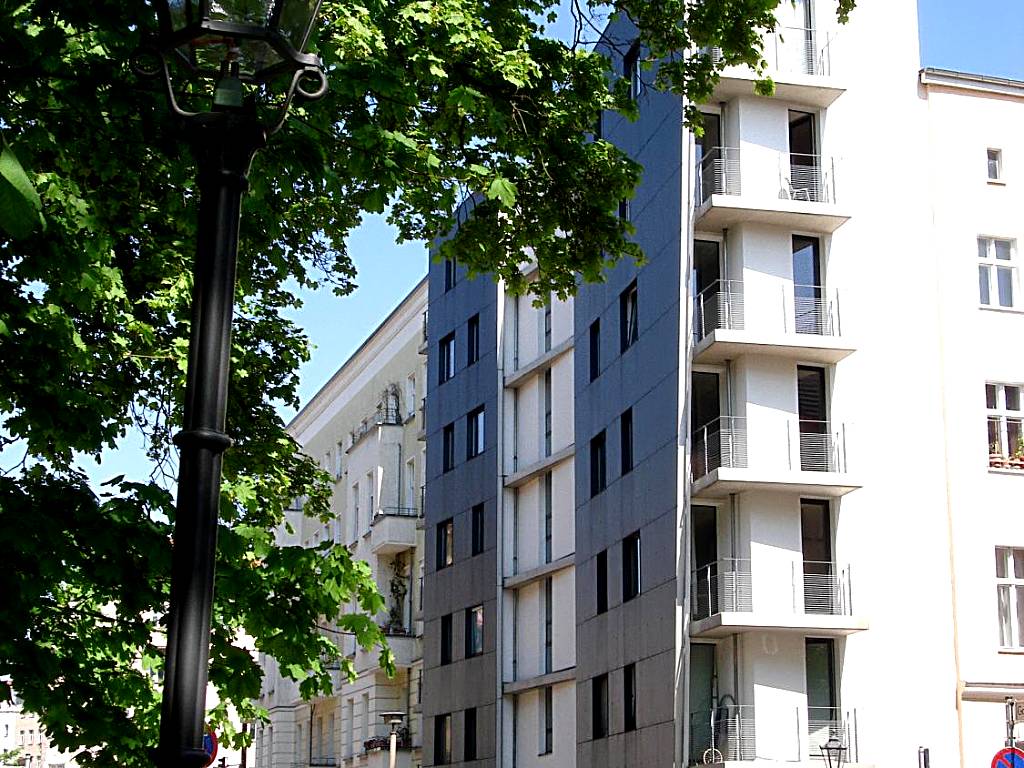 Located in Berlin's central Mitte district, the Karlito Apartmenthaus is an apartment hotel offering bright and spacious apartments with balconies and free Wi-Fi. These apartments can accommodate 2-4 people and feature wooden flooring, fully equipped kitchens, and bathrooms with baths. The apartments are cleaned daily, ensuring a comfortable stay for guests. On the ground floor, there is a café bar where guests can enjoy a variety of coffees and breakfast foods. The lively Hackescher Markt is just a 10-minute walk away, while the Rosenthaler Platz and Rosa-Luxemburg-Platz underground stations can be reached within 5 minutes on foot or by using the rental bikes provided by Karlito Apartmenthaus. Plus point: Access to tennis court.
Other places to stay in Berlin
Luxury Hotels With Tennis Courts In Berlin
Berlin is a city that offers a diverse range of luxury hotels with tennis courts, making it an ideal destination for tennis enthusiasts. These hotels provide guests with the opportunity to indulge in both comfort and recreation, allowing them to unwind after exploring the vibrant city. With state-of-the-art facilities and professional staff, these luxury hotels ensure an exceptional tennis experience for their guests while providing a tranquil oasis amidst the urban hustle and bustle of Berlin.
Hotel Spree-idyll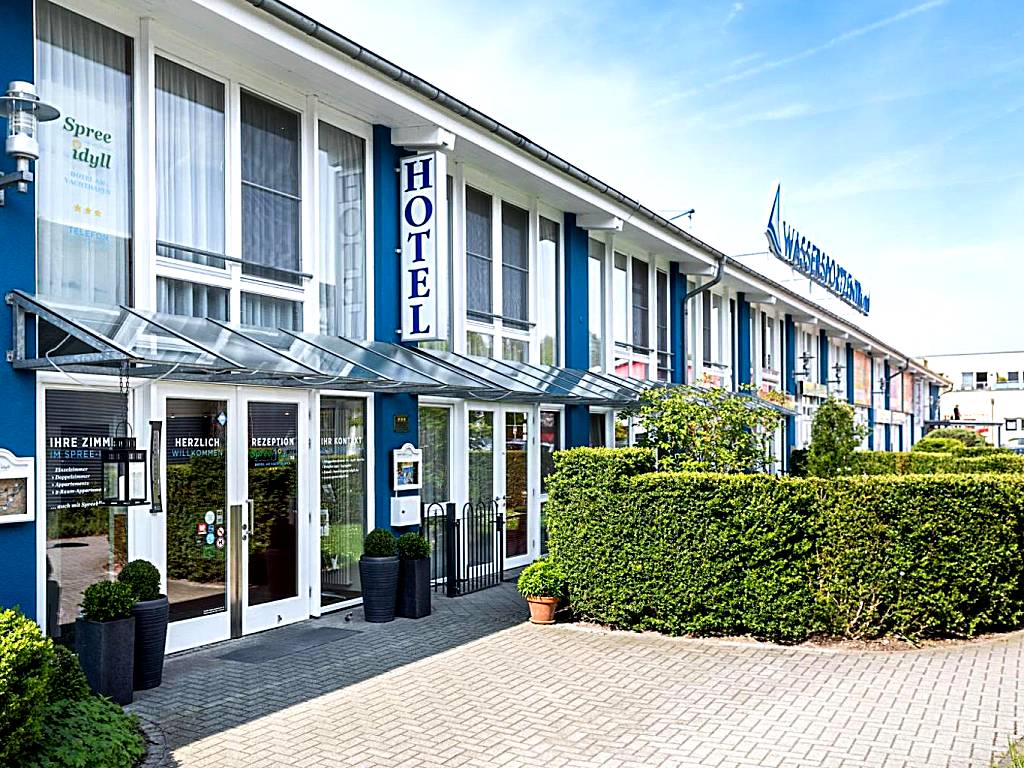 Hotel Spree-idyll is a 3-star hotel located within the Wassersportzentrum Berlin water sports centre, right next to the River Spree. This non-smoking hotel offers spacious rooms with minibars, and some rooms in the second building even have balconies. Guests are also welcome to use the gym and sauna area at the Wassersportzentrum, as well as enjoy the spacious terrace for soaking up the sun. Bikes can be stored free of charge in the bicycle room, and a full buffet breakfast is served every morning. Free parking is available on-site, and guests have access to a tennis court. The hotel's location allows for easy access to various attractions such as Köpenick's Old Town district and Berlin city centre.
– Convenient location by River Spree
– Access to gym and sauna area
– Spacious terrace for relaxation
– Free storage for bikes
– Full buffet breakfast served daily
Tillmanns-Haus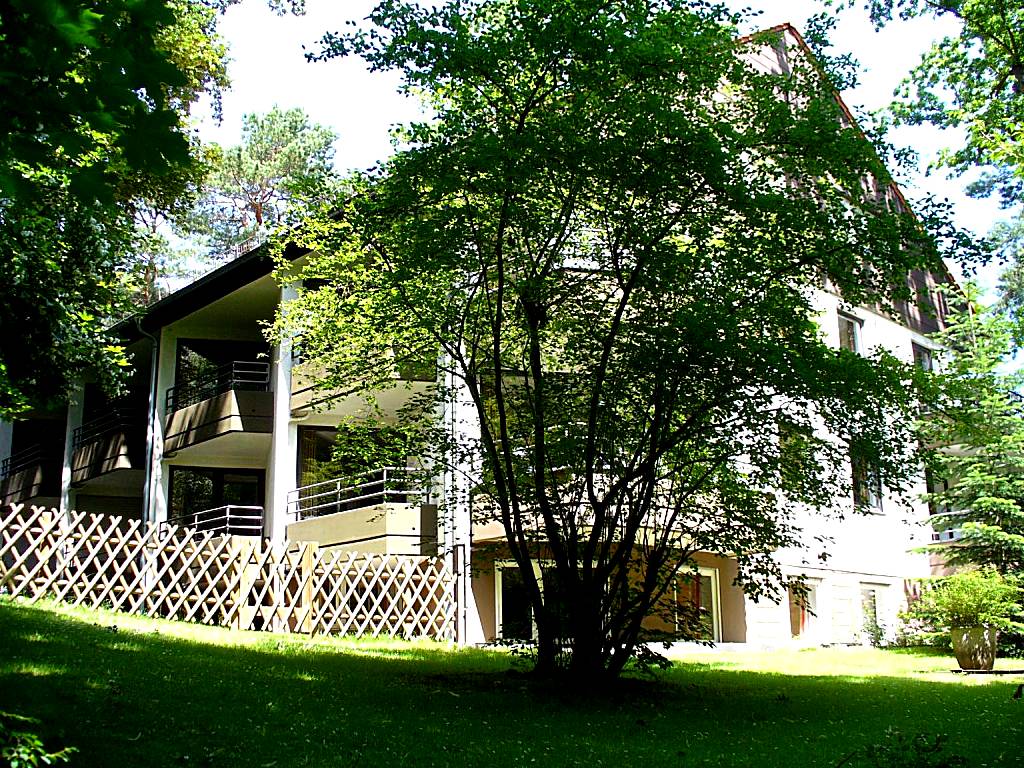 Tillmanns-Haus is a guest house located in the Steglitz-Zehlendorf district of Berlin. It offers comfortable rooms with amenities such as a wardrobe, private bathroom with shower and free toiletries, and a seating area. Guests can enjoy a buffet breakfast at the property and have access to free WiFi. The guest house also features a fitness centre, garden, and shared lounge for added convenience. Additionally, Tillmanns-Haus provides guests with access to a tennis court. The hotel's location is within close proximity to popular attractions such as Messe Berlin and Kurfürstendamm. With its convenient amenities and great location, Tillmanns-Haus is an ideal choice for travelers visiting Berlin.
– Convenient location in the Steglitz-Zehlendorf district
– Access to a fitness centre
– Free WiFi for guests
– Buffet breakfast available
– Tennis court for recreational activities
Berlin Hotels with Tennis Court Main Information
| | |
| --- | --- |
| 🛏️ Hotels with Tennis Court in Berlin | 5 |
| 💵 Hotels Prices From | $258 |
| 💰 Average price | 293 |
| ⭐ Number of Hotels Reviews | 514 |
FAQ
Can you recommend any hotels in Berlin with a tennis court?
Certainly! One of the top hotels in Berlin with a tennis court is the Hotel Adlon Kempinski. Located in the heart of the city near Brandenburg Gate, this luxurious hotel offers a state-of-the-art tennis court for guests to enjoy. Whether you're a seasoned player or just looking to have some fun, this hotel provides excellent facilities and services for all levels of tennis enthusiasts.
Do I need to bring my own tennis equipment to these hotels?
No need to worry about packing your own tennis equipment! Hotels like the Hotel Adlon Kempinski provide complimentary access to their tennis courts as well as equipment rentals. You can simply show up with your sports attire, and everything you need will be provided for you. This makes it convenient for travelers who want to stay active during their visit without having to bring their own gear.
Are there any other amenities available at these hotels apart from the tennis court?
Absolutely! Alongside the fantastic tennis courts, hotels in Berlin also offer a wide range of additional amenities and services. From spa facilities and fitness centers to fine dining restaurants and bars, these hotels strive to provide an all-encompassing experience for their guests. So even if you're not into playing tennis, there are plenty of other activities and facilities available at these hotels to ensure an enjoyable stay.
How can I book a hotel with a tennis court in Berlin?
Booking a hotel with a tennis court in Berlin is quite simple. You can either directly contact your preferred hotel through their website or use online travel platforms such as Booking.com or Expedia. On these platforms, you can filter your search results by selecting "tennis court" as one of your preferences and explore various options available based on customer reviews, prices, and location.
Are there any budget-friendly options for staying at hotels with a tennis court in Berlin?
Yes, there are budget-friendly options available for travelers who wish to stay in hotels with a tennis court in Berlin. While some luxury hotels may have higher rates, there are also mid-range and budget accommodations that offer tennis facilities at more affordable prices. It's recommended to check travel websites or consult with a travel agent to find the best deals and discounts on hotels with tennis courts in Berlin that suit your budget.
Popular Hotels with Tennis Court destinations