Welcome to the picturesque state of Connecticut, a hidden gem for tennis enthusiasts looking for the perfect getaway. Nestled in the heart of New England, Connecticut boasts a wide array of hotels with tennis courts that will satisfy even the most avid players. Whether you're a beginner or an advanced player, Connecticut offers a range of options to suit your preferences and skill level.
Immerse yourself in the charm of Connecticut as you step into these hotels that provide top-notch facilities for your tennis needs. From luxurious resorts to cozy boutique accommodations, each hotel offers its unique blend of comfort and convenience. Indulge in exhilarating matches on well-maintained courts surrounded by stunning natural landscapes. With their state-of-the-art equipment and professional coaching services available, these hotels ensure that your tennis experience is nothing short of exceptional.
Escape from the hustle and bustle of everyday life and immerse yourself in both relaxation and exhilaration at these remarkable hotels with tennis courts throughout Connecticut. Whether you seek solitude while honing your skills or wish to engage in friendly competition with fellow guests, this charming state has something to offer every kind of tennis enthusiast. So pack your racquet, grab your sneakers, and get ready for an unforgettable stay where passion meets leisure on the pristine courts of Connecticut's finest hotels
Best Connecticut Hotels with Tennis
Simsbury 1820 House (Simsbury)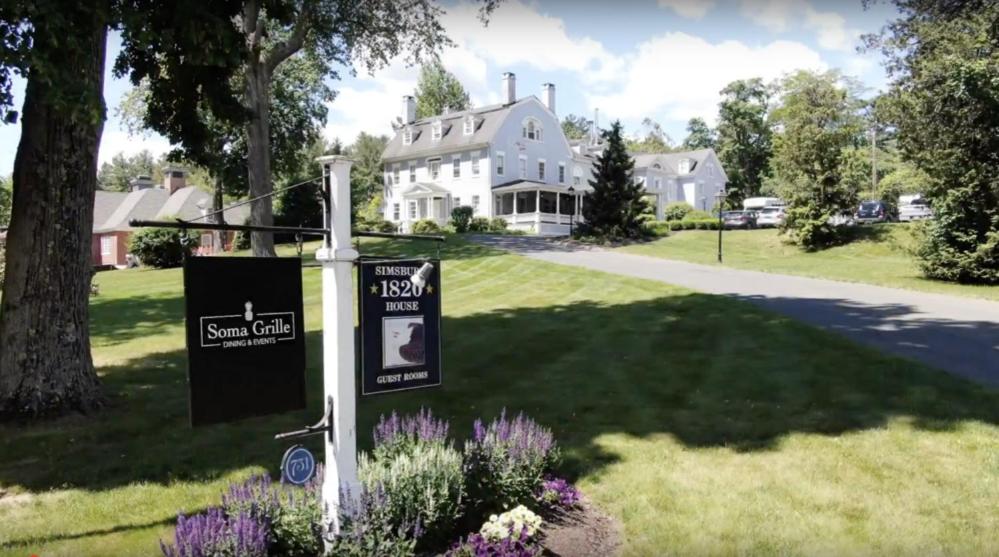 Located in Simsbury, the Simsbury 1820 House is an inn/guest house that exudes historic charm while also offering modern amenities. Recognized on the National Register of Historic Places, this inn boasts a gallery featuring artwork from local artists. Guests can start their day with a complimentary continental breakfast and enjoy accommodations adorned with 19th-century antiques, classic reproductions, and luxurious four-poster beds. The inn also provides on-site massage and salon services, as well as free access to a nearby fitness center and pool. Free wireless and high-speed internet access are available throughout the property, ensuring guests stay connected during their visit. Soft goose-down comforters ensure a cozy night's sleep. Additionally, the inn's convenient location allows for easy access to various activities such as fishing, kayaking, skiing, and nearby attractions like the Connecticut Science Center, Stratton Brook State Park, and the Hill-Stead Museum.
– Historic charm combined with modern amenities
– Gallery featuring local artwork
– Complimentary continental breakfast
– On-site massage and salon services
– Free access to nearby fitness center and pool
Residence Inn by Marriott New Haven Hamden (Hamden)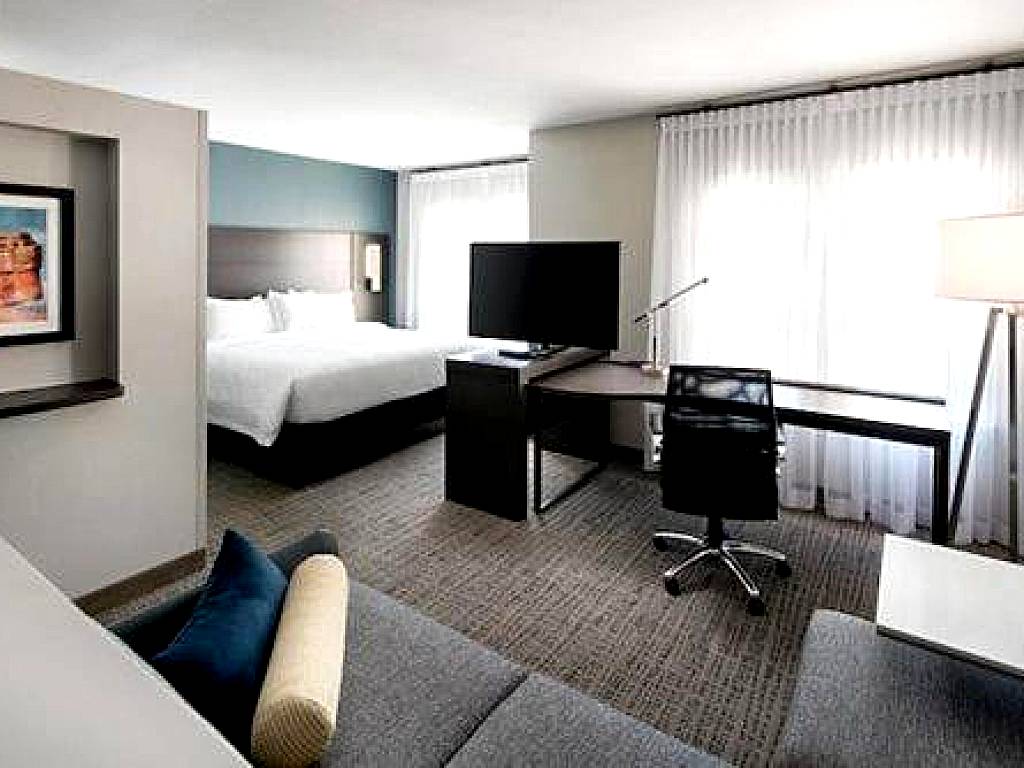 Located in Hamden, Connecticut, Residence Inn by Marriott New Haven Hamden is a newly opened hotel that offers a range of amenities for guests to enjoy. With its own tennis court, guests can stay active and practice their skills while staying at the hotel. The property is conveniently situated 10 km from Yale University and 11 km from City Hall. Other nearby attractions include The Yale Bowl, Thimble Islands, and Connecticut Post Mall Shopping Center. Guests can also take advantage of the indoor pool and hot tub for relaxation after a game of tennis. The hotel offers selected rooms with fully equipped kitchens, making it convenient for those who prefer to cook their own meals. A delicious American breakfast is served daily at the hotel. Additional facilities include a business center and gym for guests' convenience, as well as free private parking. For outdoor enthusiasts, Lake Compounce and Silver Sands State Park are just a short drive away. The nearest airport is Tweed-New Haven Airport, located 17 km from the hotel.
– Newly opened in February 2023
– Convenient location near Yale University and City Hall
– Indoor pool and hot tub available for relaxation
– Selected rooms feature fully equipped kitchens
– Free private parking provided
Trumbull Marriott Shelton (Trumbull)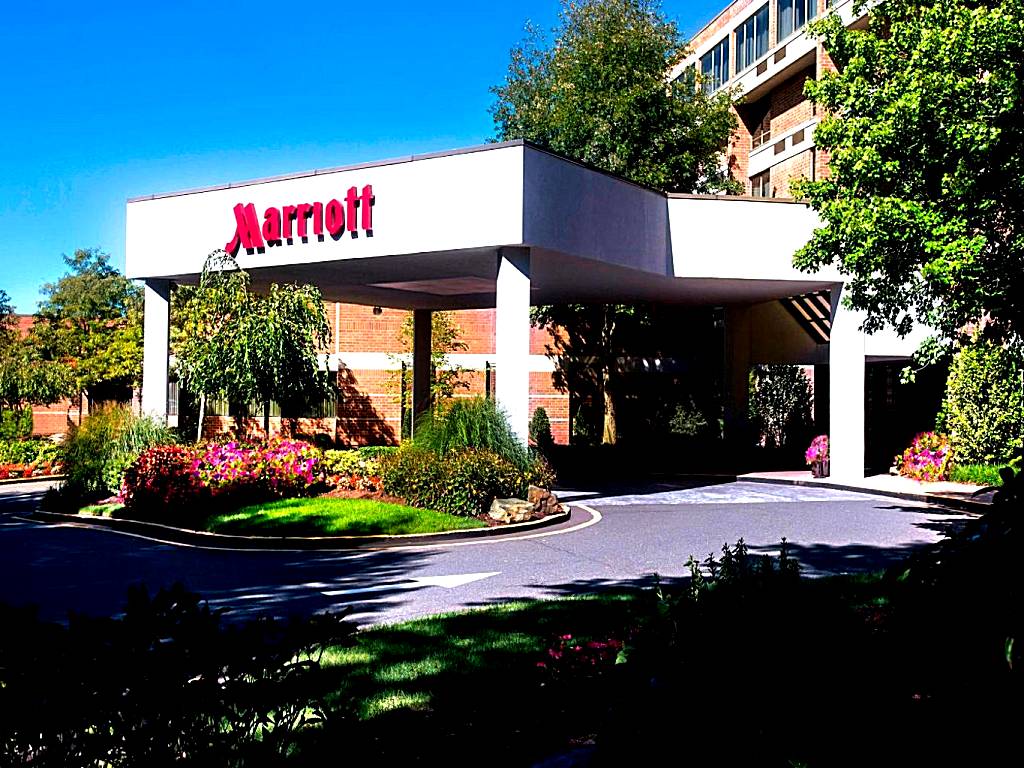 The Trumbull Marriott Shelton, located in Trumbull, is a fantastic hotel option for those looking to explore the nearby attractions. Situated just 3 miles from Beardsley Zoo, this hotel offers a range of amenities to ensure a comfortable and enjoyable stay. Guests can take advantage of the indoor and outdoor pools, hot tub, and spacious guest rooms with sofa beds. The rooms are well-equipped with Wi-Fi, cable TV with HBO, desk, refrigerator, ironing facilities, hairdryer, and coffee maker. Fitness enthusiasts will appreciate the on-site gym and tennis court. Additionally, the hotel features meeting rooms and an on-site restaurant serving delicious American cuisine. With its convenient location near various transportation hubs such as Milford Train Station and Bridgeport Bus Terminal, as well as attractions like Sports Center of Connecticut and Captain Cove's Seaport within close proximity (5-7 miles), the Trumbull Marriott Shelton is an excellent choice for both leisure and business travelers.
– Indoor and outdoor pools
– Hot tub
– Spacious guest rooms with sofa beds
– On-site restaurant serving American cuisine
– Convenient location near local attractions
Other places to stay in Connecticut
Luxury Hotels With Tennis Courts In Connecticut
Connecticut is a wonderful destination for luxury travelers seeking a hotel experience that combines relaxation and recreation. With an abundance of luxury hotels offering tennis courts, guests can enjoy the perfect balance of elegance and sport. Nestled in picturesque surroundings, these hotels provide a haven for tennis enthusiasts, allowing them to indulge in their favorite sport while enjoying world-class amenities and services. Whether it's a singles match or a doubles game with friends, guests can immerse themselves in the beauty of Connecticut while engaging in invigorating tennis sessions at these exquisite hotels.
Heritage Hotel (Southbury)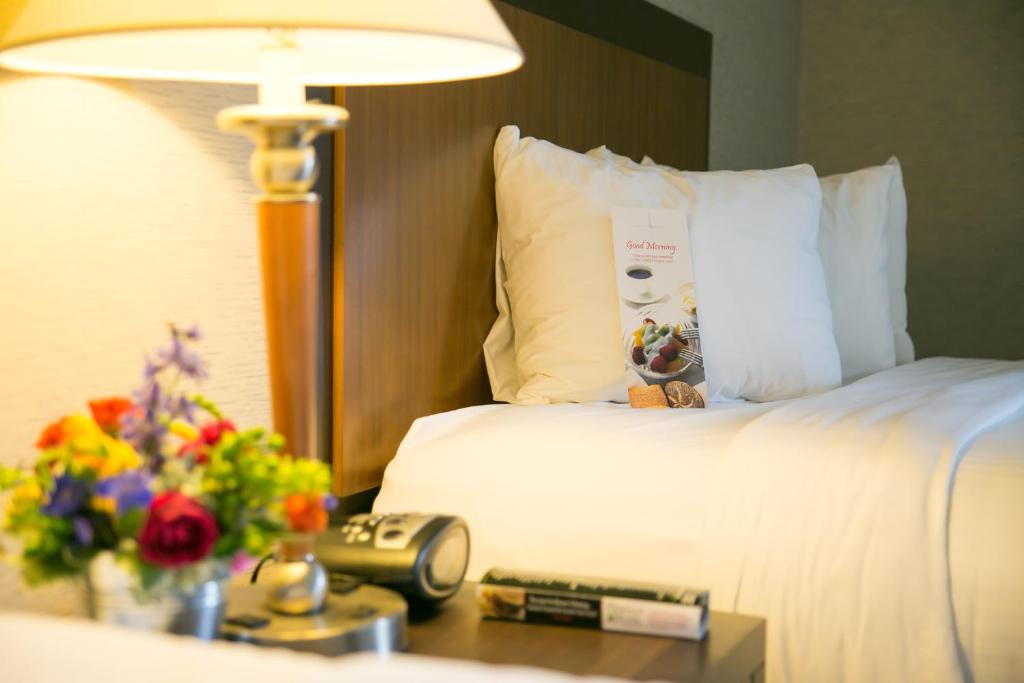 Nestled in the scenic Litchfield Hills, Heritage Hotel (Southbury) is a luxurious resort and spa that exudes classic New England charm and warm hospitality. With a range of unrivaled services and amenities, this hotel is just moments away from popular attractions in the area. Guests can enjoy a delicious breakfast at one of the on-site restaurants before embarking on a round of golf at the highly-rated course. For relaxation, there is a full-service spa and a pool where guests can unwind. The spacious guestrooms are equipped with MP3 compatible radios and free high-speed internet access. The hotel also offers basketball courts, hiking trails, and tennis facilities for active guests. Additionally, it boasts proximity to beaches, parks, antique stores, museums, and local restaurants. Whether indulging in spa treatments or exploring the surrounding areas, Heritage Hotel guarantees an unforgettable stay.
Pros:
– Beautiful location in the picturesque Litchfield Hills
– Luxurious resort with exceptional services
– Top-rated golf course on-site
– Full-service spa for ultimate relaxation
– Close proximity to beaches, parks, antique stores, museums, and local restaurants
Residence Inn Hartford Manchester (Manchester)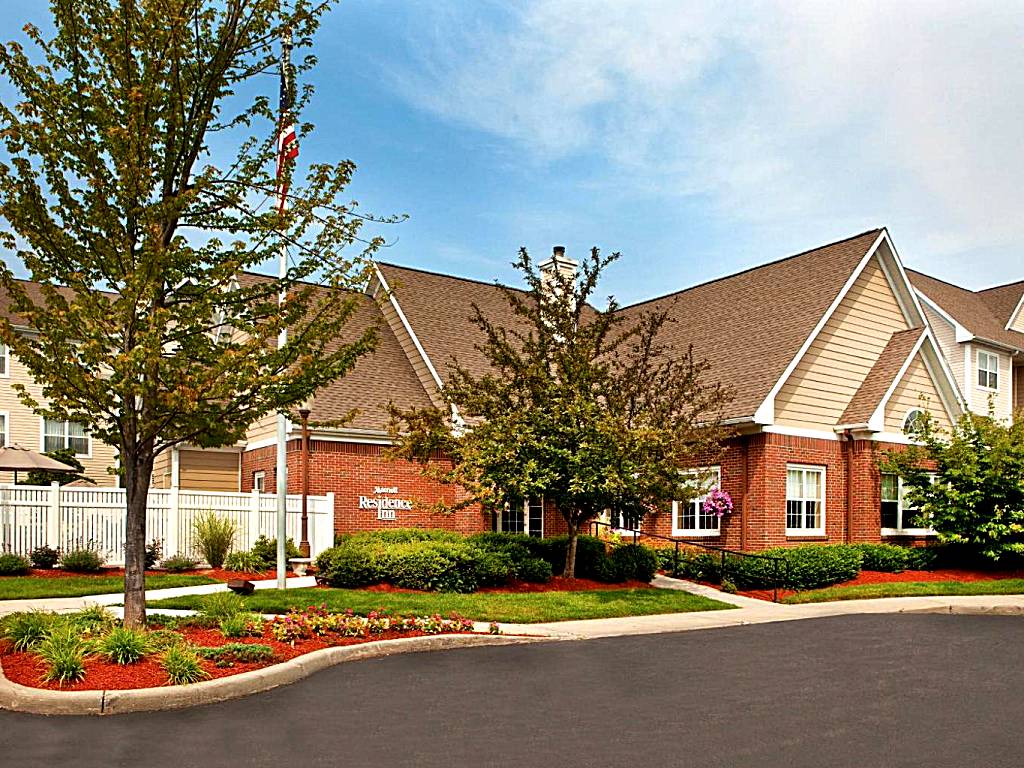 The Residence Inn Hartford Manchester is a conveniently located hotel just off Interstate 84, offering easy access to both Hartford city center and Bradley International Airport. The units at this hotel feature full kitchenettes, allowing guests to prepare their own meals during their stay. The hotel also boasts a seasonal outdoor pool and hot tub for guests to enjoy.
One of the standout features of the Residence Inn Hartford Manchester is its sports facility, which includes a well-maintained tennis court and a fully equipped gym. This makes it an ideal choice for those looking to stay active while traveling. Additionally, free WiFi is available throughout the hotel.
Other nearby attractions include The Shoppes at Buckland Hills, just 1.6 km away, and the Evergreen Walk Lifestyle Center, which is 3.2 km away. With its convenient location and range of amenities, the Residence Inn Hartford Manchester offers an excellent option for travelers visiting the area.
– Convenient location near Interstate 84
– Full kitchenettes in all units
– Seasonal outdoor pool and hot tub
– Well-equipped gym and tennis court on-site
– Free WiFi available throughout the hotel
Residence Inn Mystic Groton (Mystic)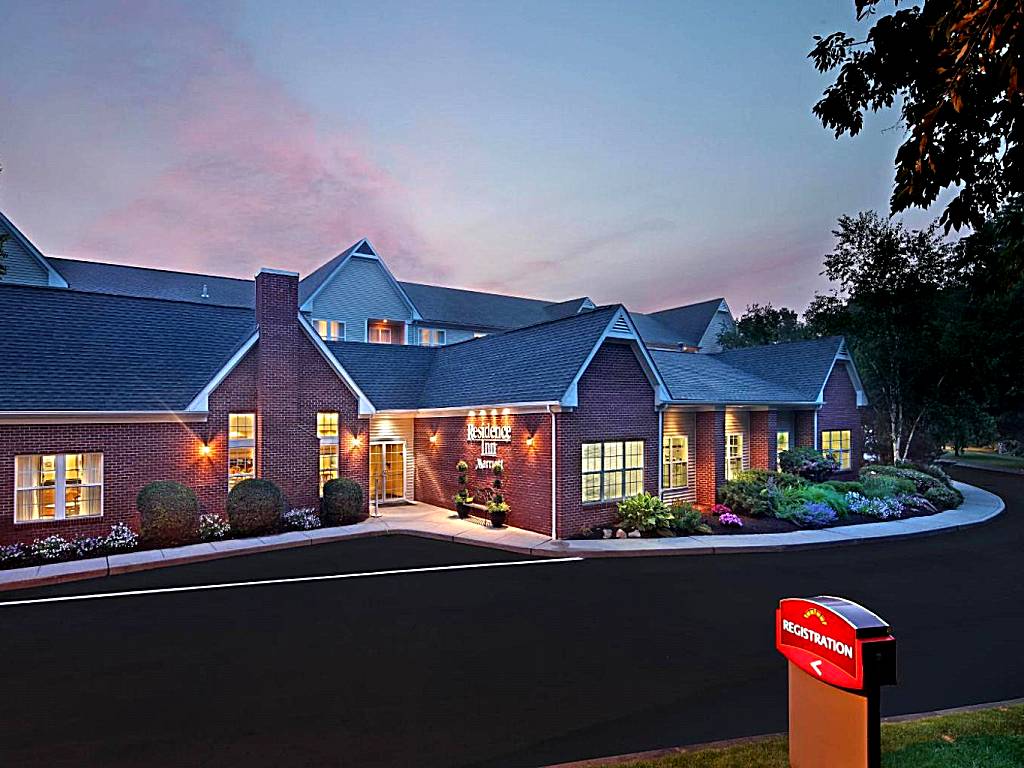 The Residence Inn Mystic Groton is a hotel located in Mystic, Connecticut. It is conveniently situated just a 15-minute walk from the Mystic Aquarium. The hotel offers various amenities including an indoor pool, a sports court, and each studio comes with a fully equipped kitchen. Guests can enjoy playing tennis on the sports court or working out at the on-site gym. Each guest studio provides cable TV and free Wi-Fi, while the kitchen includes a stovetop, dishwasher, and microwave. Additionally, there is a games room available for entertainment purposes. For those looking to explore beyond the hotel, the Mohegan Sun Casino is 20 miles away and the Foxwoods Casino is only 7.5 miles from the Residence Inn Mystic. Furthermore, this coastal community offers numerous dining options, shopping opportunities and even vineyards for guests to explore.
– Convenient location within walking distance of Mystic Aquarium
– Indoor pool for year-round swimming
– Fully equipped kitchens in each studio
– Sports court available for tennis enthusiasts
– Proximity to popular casinos and coastal attractions
Best Connecticut Hotels With Tennis Courts
Connecticut offers a range of hotels with exceptional tennis court facilities, making it an ideal destination for avid tennis enthusiasts. With well-maintained courts and stunning surroundings, these hotels provide the perfect setting for guests to enjoy a game or two while on vacation. Whether you're a beginner looking to improve your skills or a seasoned player ready for some intense matches, Connecticut's hotels with tennis courts offer something for everyone. So pack your racquet and get ready to indulge in a fun-filled and active getaway at one of these top-notch accommodations.
Quality Inn Cromwell – Middletown (Cromwell)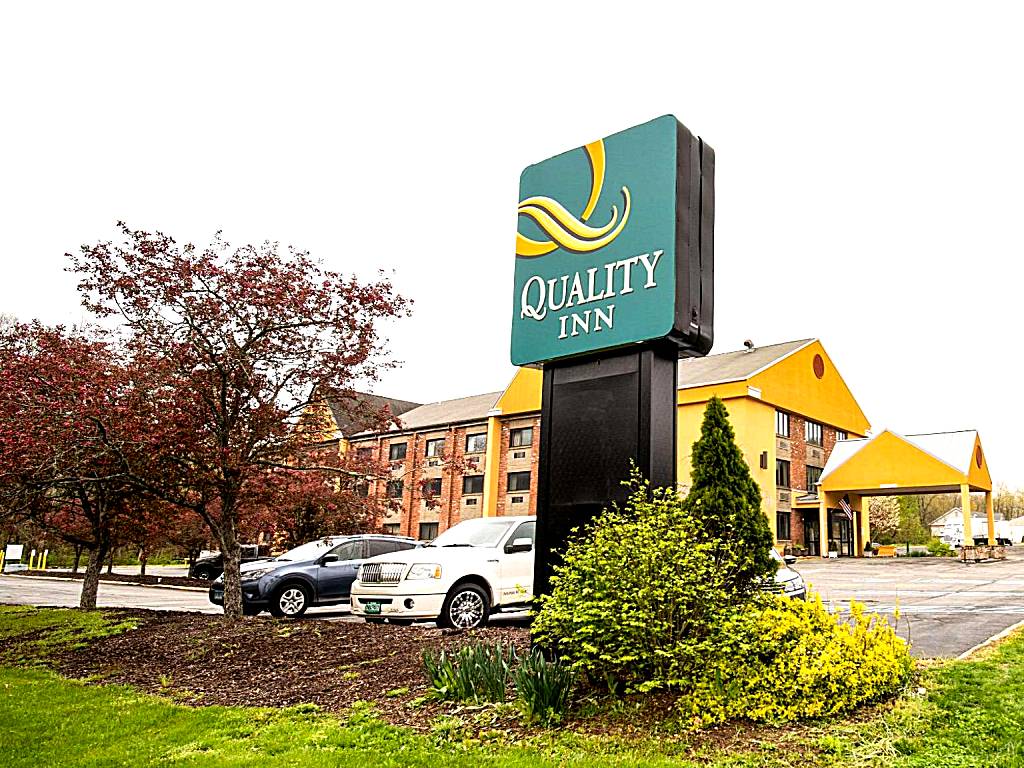 Quality Inn Cromwell-Middletown in Cromwell, Connecticut is a comfortable inn conveniently located 4.5 miles away from Wesleyan University. This Quality Inn offers free Wi-Fi and an on-site gym to keep guests connected and active during their stay. Additionally, guests can start their day with a delicious hot breakfast featuring waffles and fresh coffee. The rooms at this inn are equipped with cable TV, a work desk, and a hairdryer for convenience. Select rooms also include a microwave and small fridge. Guests have access to a public computer in the lobby, as well as dry cleaning services and complimentary parking on-site. The hotel is situated near popular attractions such as Dinosaur State Park which is just 4.8 miles away, while the Mark Twain House and Museum can be reached within a 20-minute drive. Bradley International Airport is approximately 30 minutes away by car.
– Free Wi-Fi
– On-site gym
– Daily hot breakfast
– Access to tennis court
– Close proximity to popular attractions
Quality Suites Stratford (Stratford)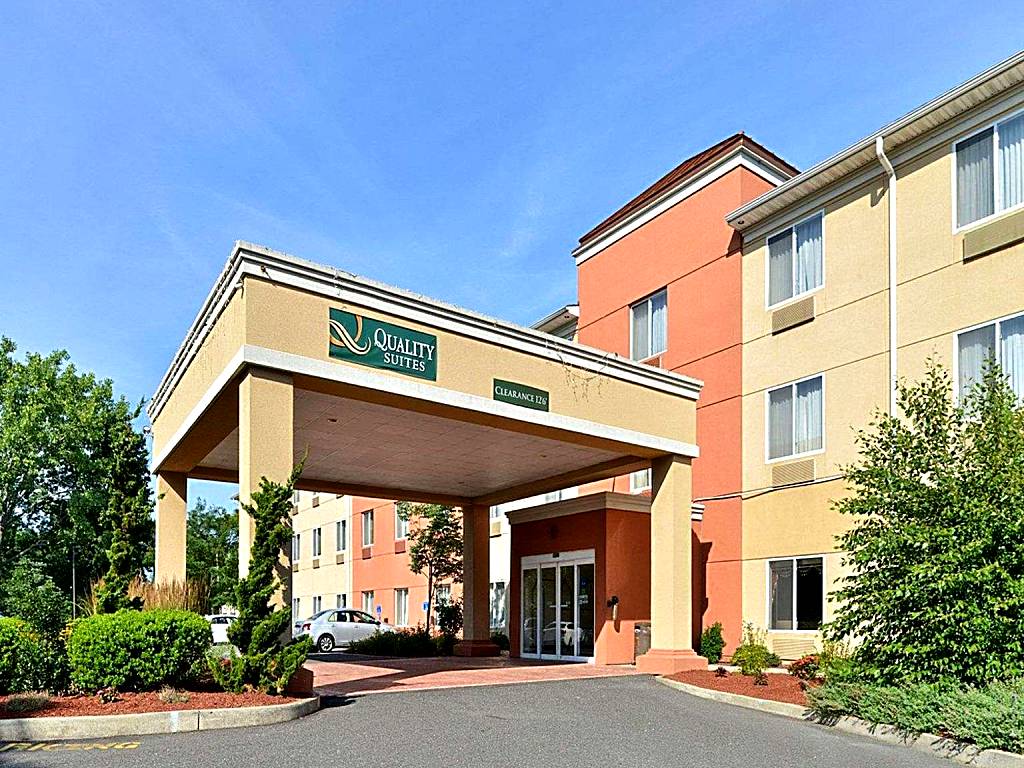 Quality Suites Stratford in Stratford is a hotel that offers a range of outdoor activities for its visitors, including tennis, biking, boating, canoeing, fishing, golfing, horseback riding, hiking and skiing. The hotel provides guests with various amenities such as free grab-and-go breakfast, free coffee and free high-speed Internet access. Business travelers can take advantage of the computer with Internet connection and access to copy and fax services. The spacious guest rooms are well-equipped with a microwave, refrigerator, coffee maker, hair dryer, work desk and cable television. For added convenience, there is also a laundry facility on-site. Guests staying at this hotel have access to a tennis court.
Pros:
– Plenty of outdoor activities available
– Complimentary breakfast and coffee
– Access to business amenities
– Spacious guest rooms with essential appliances
– Convenient on-site laundry facility
Interlaken Inn (Lakeville)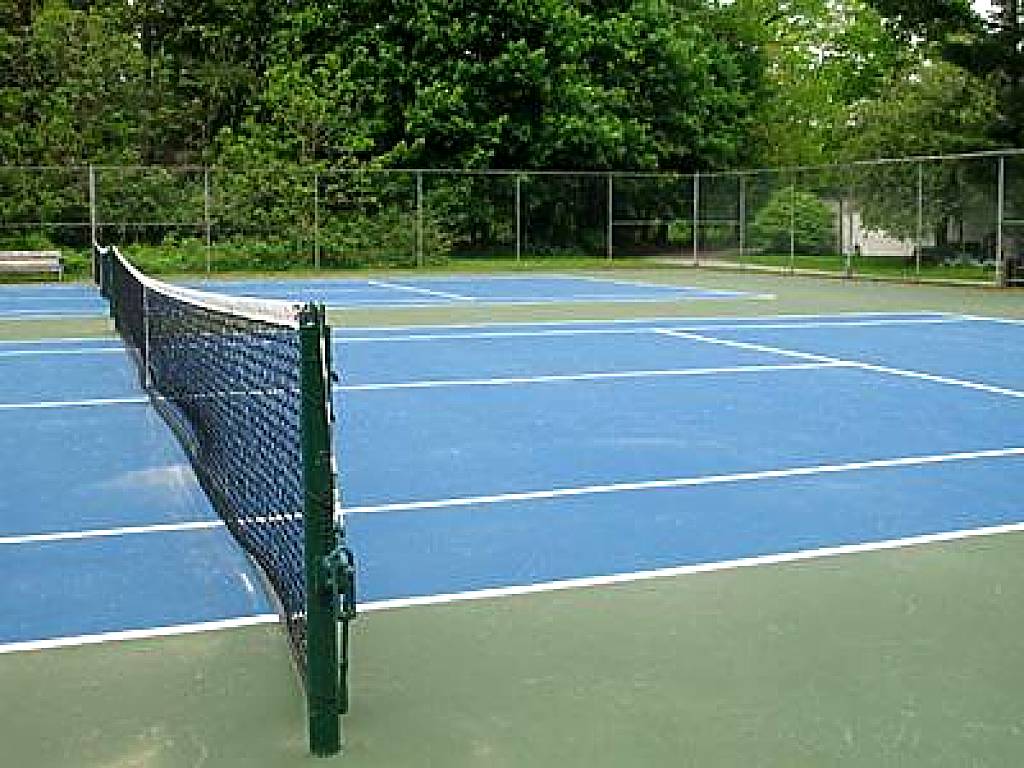 Located in Lakeville, just 48 km from the Norman Rockwell Museum, Interlaken Inn is a charming 3-star hotel that offers a range of amenities for its guests. The hotel features a seasonal outdoor swimming pool, free private parking, a fitness centre, and a garden. With its shared lounge and free WiFi, guests can enjoy comfortable accommodations along with convenient services such as room service and access to billiards, table tennis, and tennis facilities. The area surrounding the hotel is perfect for outdoor enthusiasts as it is popular for hiking and skiing. The hotel also provides a 24-hour front desk, an ATM, and luggage storage for the convenience of its guests.
– Tennis court available on-site
– Seasonal outdoor swimming pool
– Fitness centre for guests' use
– Free private parking
– Free WiFi access
Connecticut Hotels with Tennis Court Main Information
| | |
| --- | --- |
| 🛏️ Hotels with Tennis Court in Connecticut | 9 |
| 💵 Hotels Prices From | $293 |
| 💰 Average price | 545 |
| ⭐ Number of Hotels Reviews | 313 |
FAQ
1. Are there hotels with tennis courts in Connecticut?
Yes, there are several hotels in Connecticut that offer tennis courts as one of their amenities. Whether you are a professional player or just looking to enjoy a casual game while on vacation, these hotels provide well-maintained courts for your convenience and enjoyment. You can check with specific hotels in cities like Hartford, New Haven, or Stamford to find out more about their tennis facilities.
2. Do all hotels with tennis courts provide equipment rental?
Not all hotels with tennis courts provide equipment rental, so it is recommended to inquire beforehand if you do not have your own equipment. Some hotels may offer complimentary racket and ball rentals for guests, while others might charge a small fee for renting the necessary gear. It is always best to clarify these details with the hotel directly before your stay.
3. Can I book a court in advance at hotels with tennis courts?
Yes, most hotels allow guests to reserve tennis court time in advance. This ensures that you have guaranteed access to the court during your preferred time slot and avoids any disappointment upon arrival. It is advisable to contact the hotel's front desk or concierge ahead of your stay and make a reservation for the desired date and time.
4. Are there any additional fees associated with using the hotel's tennis court?
Some hotels may charge an additional fee for using their tennis court facilities. This fee could be included as part of a resort fee or charged separately per hour of play. It is recommended to inquire about any extra costs associated with using the tennis court when making your reservation or during check-in at the hotel.
5. Are lessons available at hotels' tennis courts in Connecticut?
Yes, many hotels offering tennis courts also provide lessons conducted by certified instructors or professional coaches. These lessons cater to players of all skill levels and can be booked separately from regular court usage if you wish to improve your game or learn the basics of tennis. It is advisable to inquire about lesson availability and pricing when making your reservation or upon arrival at the hotel.
Popular Hotels with Tennis Court destinations